Kazuo Yajima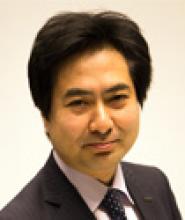 Kazuo Yajima
Alliance Global Director, EV and Engineering Division
Mr. YAJIMA Kazuo is Alliance Global Director of EV and HEV Engineering Division of Nissan Motor Company, Ltd. In this position, he is responsible for EV and HEV system development, EV and HEV Powertrain Development, and EV Energy Development.
Prior to this position, he led the battery technology team and contributed to the great success of launching NISSAN LEAF in 2010.
Mr. Yajima graduated with a bachelor's degree from Tohoku University in 1988, after which he joined its faculty. From 1988 to 1990, he was a postgraduate in department of applied chemistry and researched polymer synthesis at Tohoku University, where he earned his master's degree in 1990.
Mr. Yajima joined NISSAN in 1990, and worked not only in engineering area but also in marketing area over 24 years including 4 years overseas assignment.
Mr. Yajima is a published Engineer and experienced businessman. He has global insight to the electrification of transport movement.