EVS29 App Now Available for Registrants!
EVS29 App Now Available for Registrants!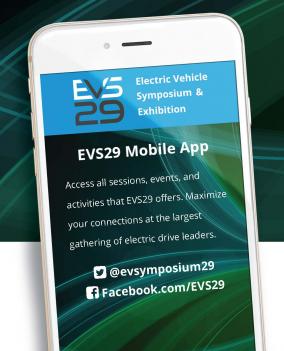 Registrants can download the EVS29 App and connect with participants NOW
EVS29 organizers have developed an important B2B tool to help attendees personalize their experience with interactive features to enhance engagement and create meaningful connections - even before they arrive in Montréal!

Registered delegates, presenters and exhibitors will be able to collaborate, share and take action via the EVS29 app from their PC, Apple or Android devices. Take advantage of these important B2B tools by registering today!

The opportunity to connect with the EVS29 community will last long after the event, with the app available to registrants for a full year.
Check the information tab for more information on how to utilize your mobile app.