Ride, Drive & Charge
Ride, Drive & Charge
EVS29 Public Day – SUNDAY June 19, 2016
EVS29 Ride, Drive & Charge Event
The Ride, Drive & Charge event organized by EVS29 offers the opportunity for the general public to test drive some of the electric cars available on the market in Canada. Car manufacturers will make their latest electric car models available to the public! A unique opportunity to test drive the electric drive technology.
The public is also invited to visit the EVS29 Trade Show from noon to 4:30PM. 90 exhibitors from all over the Word are participating in this Trade Show.
Schedule
Sunday June 19, 2016 – noon- 5:00PM
A Press Conference with the media will be held at 11:30AM.
Location
The event will take place on the Esplanade of Palais des congrès located between the streets de la Gauchetière and Viger.
Registrations will be done on site. There is no fee to participate.
A driver's license is required to test drive any vehicle.
Drivers must be 25 or older.
Sponsored by

SIDE EVENTS
« Ma ville 100% électrique »
You are invited to discover an electric transportation cocktail: car sharing, bus, taxi, bicycle, rollerboard, delivery vehicles and much more!
Schedule
Sunday June 19, 2016 – 11:45AM to 4:30PM

Location
McGill College between Sainte-Catherine and President-Kennedy (subway station: McGill college)
EV Parade
An EV parade of electric vehicles from bicycles to delivery vehicles will also be parading downtown starting at 11:15 from Palais des congrès.

Click here for all the details
---
Journée grand public EVS29 : passez en mode électrique!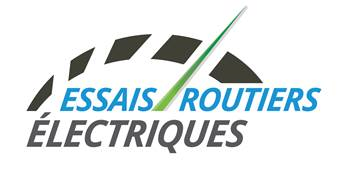 JOURNÉE GRAND PUBLIC EVS29 Public Day – DIMANCHE 19 juin 2016
Essais routiers électriques EVS29
Les essais routiers électriques sont organisés par EVS29 et permettent au grand public de conduire des modèles de voitures électriques disponibles au Canada. Des manufacturiers seront sur place avec leurs plus récents modèles électriques pour des conduites d'essai! Une occasion unique de mettre à l'essai cette technologie.
Le public est également invité à visiter le salon commercial d'EVS29 de midi à 16h30. Visitez 90 exposants en électrification des transports de partout dans le monde!
Horaire
Dimanche 19 juin 2016 de midi à 17 h
Une conférence de presse avec les medias aura lieu à 11 h 30.
Lieu
Les essais routiers auront lieu sur l'Esplanade du Palais des congrès située entre les rues de la Gauchetière et Viger derrière le complexe Guy-Favreau.
Inscription sur place. Il n'y a pas de frais pour participer.
Un permis de conduire est obligatoire pour essayer tout véhicule.
Les conducteurs doivent être âgés de 25 ans ou plus.
Commanditaire principale

ÉVÉNEMENTS PARALLÈLES
Ma ville 100% électrique
Découvrez votre cocktail transport électrique : auto-partage, autobus, taxi, vélo, trottinette, véhicules de livraison et bien plus!
Horaire
Dimanche 19 juin 2016 – 11 h 45 à 16 h 30

Lieu
McGill College entre Ste-Catherine et Président-Kennedy (station de métro McGill College)
Parade de VÉ
Une parade de véhicules électriques, comprenant aussi bien des bicyclettes que des véhicules de livraison, aura lieu au centre-ville dès 11 h 15 en départ du Palais des congrès.

Cliquez ici pour tous les détails.